Today's blog comes from one of our ProMAC Success Coaches, he is also the Safety Officer for our California schools, as well as an accomplished school operator and above all a dedicated martial artist, Renshi Paul Duarte.
I'd like to share the story of an almost-tragedy that occurred recently at a martial arts school not so unlike yours, or ours, during a fitness section of class. It was a day just like any other – the school was full of students and classes were rocking – when one of the adult students suddenly collapsed on the mat. Without any warning and in the middle of class this student was having a heart attack and quite literally dying right before their eyes!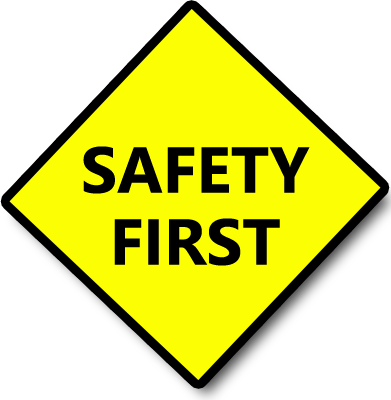 Because the staff at this school had recently gone through CPR (cardiopulmonary resuscitation) training they immediately sprang into action. They provided the student with life-saving care, the dignity of privacy by removing other students from the scene, and then following-up to ensure she was recovering well. Because of the staff's CPR skills and quick thinking this student is alive today to enjoy her life and continues her training at the school.
This brings me to pose the question: How prepared are you and your staff to act properly in the event of an emergency?
As the Safety Officer for all Kovar's Satori Academies here in California, it is my responsibility to ensure the staff member at each campus has the training to deal with emergencies and other contingencies. You see emergencies can take various forms, from life threatening medical situations to evacuation from a fire. California may be the most litigious state in the nation, but it is also on the forefront of requiring all manner of safety preparations.
You have all worked very hard to develop your business and I am sure you have some type of insurance to protect it (because we all know accidents do happen) but is your staff equally prepared? Let's take one emergency as an example: A fire in your school. Do you have written guidelines for your staff to follow and are they knowledgeable of those steps to take with their respective roles? If a fire seems too unlikely, then how about something more basic. Example: Your school develops a serious water leak. Does your staff know where the water shut-off valve is located and/or the master electrical switch?
Let's think of this as we do with the curriculum we teach our students on a daily basis. We work hard to prepare our students to be able to deal with different scenarios. Why is that? Because we know we are doing them a disservice unless we teach a well-rounded skill set that enables them to deal with the challenges that life can present. Preparing your staff to handle emergency situations is no different.
I pose my question again: How prepared are you and your staff to act properly in the event of an emergency?

Below are a few things a school owner or any business operator might want to consider adding as another layer of insurance and safety preparedness The links provided are where you can get information on each subject.
School Safety Resources
CPR Program: http://www.heart.org/HEARTORG/
Safety and First Aid program: https://www.osha.gov/
Injury Illness & Prevention Program: https://www.osha.gov/dsg/topics/safetyhealth/