It stands to reason that if you're not open for business, then you can't conduct any business. Yet, I find it fascinating how frequently calls to martial arts schools are answered by voice mail, or worse...not at all!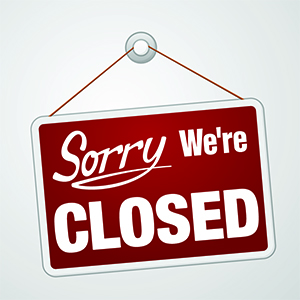 It's important to remember that if you're not open and available to your customers and potential customers, then you probably won't be in business for long. Look around you and see which martial arts schools are doing well. You'll be sure to discover that they're the ones that are open the most hours and have an owner who is involved in the daily running of the business. These owners understand that they have to put in the time, work smart, and work hard to reap the rewards of running a successful martial arts school.
Even if your school is well established and you feel that maybe you can reduce the hours you personally put in, you must stay involved and aware of all aspects of the running of your school. If you put someone else in charge of opening the school, be sure to check in occasionally to make certain they're on time. If you assign the task of making follow-up calls to another staff member, check to ensure this important task is done. If you do your bookkeeping, business-related reading or other tasks at home, consider coming in to your school so the doors can be open and the phone can be answered by a real person instead of an answering machine.
To maximize the potential of your martial arts business, don't overlook the importance of being open and available for any and all opportunities that may come your way. Remember, schools that are always closed, always close.
--
Looking for more information on student retention? Download our complementary ebook, "Creating Special Moments: A Retention Case Study," CLICK HERE.