It's time again to set goals for an excellent New Year. When making resolutions, many people set lofty goals. While it's a good idea to dream big and stretch yourself, these large goals can often be hard to carry through to the finish line.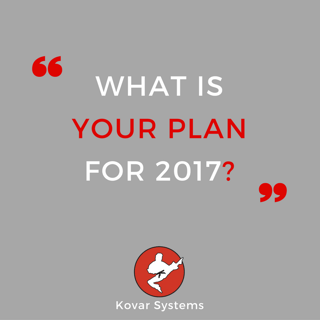 This year, try instead to set up some small steps to make the year better. Maybe these smaller goals are stepping stones towards your larger vision. Even if they aren't, small changes well executed are better than lofty goals that never make it out of the planning phase.
Here are five simple but effective goals to set for this year:
Take 20 minutes each day to focus on the next day. Plan ahead each day with something new or creative you can implement right away into your next set of classes.

Take 20 minutes each day for yourself. Set aside some time to exercise, train, or even meal prep. Choose something to improve your day and take time to do it.

Write the Message of the Day each week for your students to see. Use a whiteboard behind your front desk to post the theme of the week and any important events, then update it weekly. (Not sure where to start? We have messages for juniors and adults of all levels available in our ProMAC Resource Library!)

Make and boost an event on Facebook. If social media isn't your thing, it can be hard to start using it if you go all-in – so start small. Take one event you already have planned and create an event on Facebook. Then boost it for a couple of dollars to the audience of your choice in your location. If you're already pretty Facebook savvy, consider what small thing you can do different, better, or more of to improve your social media presence

Find a new way to promote 1 item in your retail. You can use Facebook to feature it, take time in class to showcase, or even highlight it differently in your display. Change can draw tired eyes and refocus them.
These are 5 goals that can make a big difference if done consistently and with good intent. Once you turn these goals into habit, you can make 5 new goals on your own or with your team—and maybe 5 more after that! This small step approach pays big dividends in the long run. Good luck and we wish you a Happy New Year from the Kovar Systems team!
Also available to further your staff, join us for the "Best Team Ever + Best Year Ever" live seminar on January 10th. Make sure to register for free by clicking here.