Did you know October is National Bullying Prevention Month? RIGHT NOW is an excellent opportunity for martial arts schools to come together and help their communities by hosting free, local anti-bullying classes both before and during the month of October.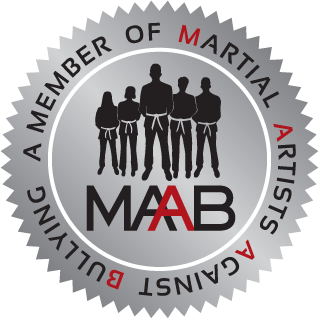 Having visited schools all over the world, I know martial artists are already doing a lot to address bullying. We've known for a long time that simply training in martial arts helps children develop their confidence, which aides tremendously in decreasing their chance of being bullied.
However, I believe we all could be even more effective if we worked together against bullying as an industry in a common, unified effort. I founded Martial Arts Against Bullying (MAAB) because I believe that no other industry is in a better position to do something about bullying than ours. The MAAB program curriculum is called "Done with Bullying" and is the result of years of research and development. It is free because I believe that protecting children from bullying isn't something that should be monetized. This led us to partner with the AIM High Foundation, a non-profit charitable organization dedicated to helping at-risk youth.
MAAB's mission is to unify the martial arts community in an effort to educate, inform, and help eradicate bullying. The program helps children overcome the negative impact of bullying.
It teaches participants:
Awareness – How identify predator behavior
Avoidance – Realistic ways to avoid being a target of bullying
Assertiveness – How to stop bullying behavior
Research shows that bullying peaks in 5th through 7th grades. The MAAB program's goal is to minimize the effects of predatory behavior in grade and middle school-level children. The "Done with Bullying" program accomplishes this through role-playing, small group discussions and empathy training.
I strongly believe that the National Bullying Prevention Month offers a unique opportunity for us all to raise awareness and education about anti-bullying techniques. To help Martial Artists Against Bullying members during this time, we offer a detailed blueprint – for free – as a resource to help school owners get awareness and educate their community to stand up against bullying.
As individual marital artists we make a difference in our community already, but as a united movement… we can change the world. MAAB welcomes everyone to join their mission against bullying. Help us support the cause this October.
Martial Artists Against Bullying is a not-for-profit project, teaching participants Awareness, Avoidance, and Assertiveness. If you would like to help contribute to these global efforts through activities with your student body or local community, please register your school at our website: http://donewithbullying.com/.